DODGE DEMON/PLYMOUTH DUSTER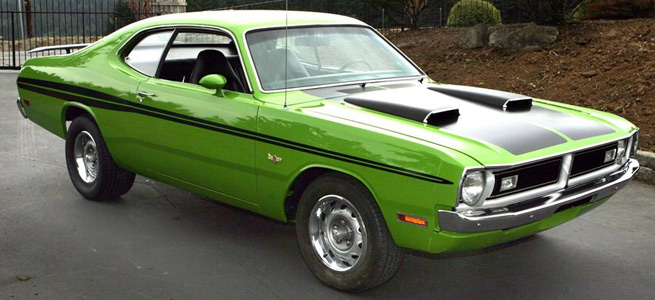 The old compact Valiant can't hold a candle to its larger and more famous siblings like the 'Cuda. Dodge/Plymouth tried hard to compete against the Nova SS without scavenging sales of their larger more profitable muscle. The 440 Valiant was long gone, but it was still possible to get a Demon/Duster with a 340 or 360 V8. With a 4-speed manual and weighing in right at 3,000 lbs, this is a great option for a fun traditional muscle car without the sticker shock.
DODGE MAGNUM SRT8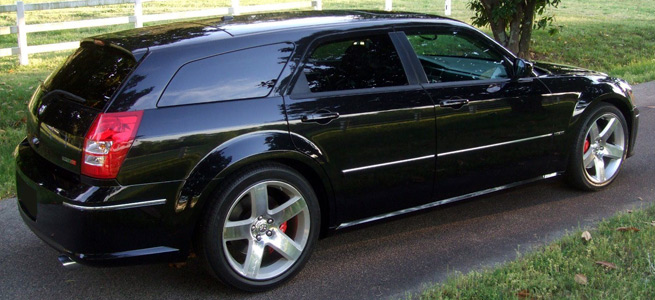 Chrysler made some missteps with their Daimler merger. The Magnum was not one of them. Borrowing a dated Benz chassis and repackaging it as traditional full-size American muscle wagon, Chrysler saw solid profits. The SRT version of the Magnum stuffs 425 horsepower into a useable everyday package. With a big Hemi V8, great acceleration, smoky rear-wheel drive burnouts, and less than stellar handling and braking, this is a definitive muscle car that's often overlooked.