CHEVROLET IMPALA SS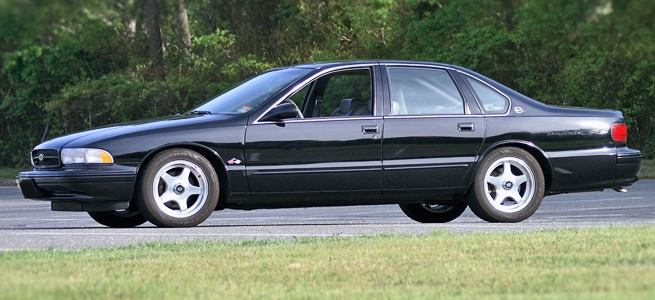 The B-body Chevy Caprice was an archaic blob by the mid-90s, but the Impala SS name saved it from mediocrity. Stuff a beefy Corvette 5.7L into this full-size car, lower the ride height, and add some decent rubber, and you've got one of the best all-around drivers on this list. A T56 manual can drop right in, and there's a ton of cheap upgrades available, meaning your leather swathed comfy cruiser can be a great stealth driver's car on the cheap.
1971 AMC HORNET SC/360 (WITH RAM AIR SETUP)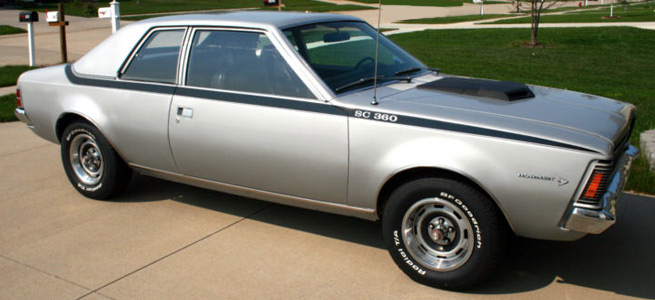 AMC doesn't get enough credit in the muscle car segment, and that's too bad. The Hornet didn't look all that great compared to contemporaries like the Nova, but it did have a few things going for it, like its light weight. At just over 3,000 lbs, the Hornet was fairly quick when optioned up, and reviewers claimed it was one of the best handling muscle cars of its day. The SC/360 delivered 285 horsepower, which was good enough for sub-7 seconds to 60, and high 14s in the quarter.